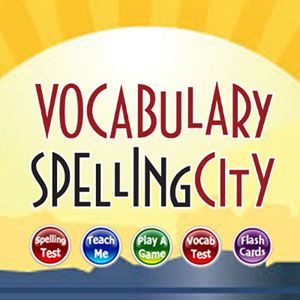 VocabularySpellingCity is a gaming website that offers different ways to practice spelling, vocabulary, writing and language arts for students in grades K-12. This site enables teachers/parents to either use the pre-made lists of words or to create their own lists of words for their child(ren)/student(s) and their particular level. These words are then put into the games for the player to practice. The lists given by the site are in correlation with state standards, there are 50,000 words offered for reviewing.
VocabularySpellingCity offers two types of plans for membership. There is a free membership or a Premium Membership (value of $29.99/Year). Although the free membership offers a lot of games to choose from, there are still a ton more games when the Premium Membership is purchased. In addition to the extra games, other premium features include but are not limited to v
ocabulary tests, r
ecord keeping, a
ctivity logs, n
o commercial banner ads. To see the complete list of add ons for the Premium Membership, you can click here.
VocabularySpellingCity also offers several free apps to all users. Click here to see the games that are offered via your tablet or smart phone.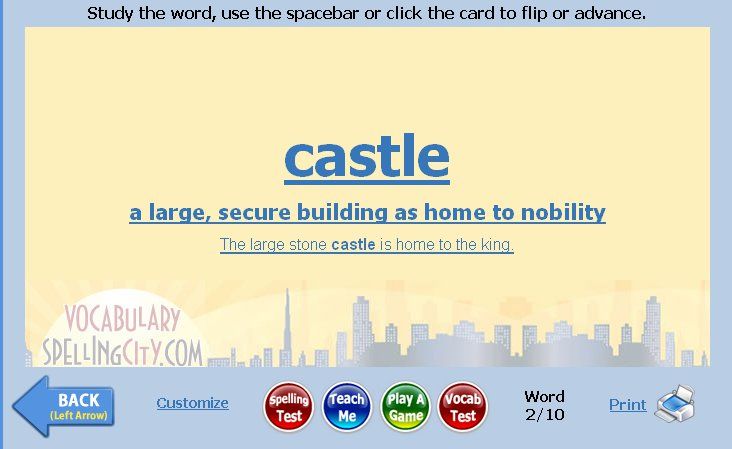 What We Received and How We Used It:
For this review, we received a Premium Membership for our family. I was able to easily establish an account and enter in Kollin (6) and Kolt's (5) name and different grade levels. Each membership can have up to 5 family members added.
As much as my boys love to use computers and other media devices for learning and for fun, we have not become very big into spelling quite yet. We've never had a direct spelling curriculum nor spelling tests. I guess you could say the boys have been focused on learning to read so much in the last few months, that spelling has been put to the back burner. I was very excited when I received this review and thought it would jump start us into spelling more.
I was able to go under each of the boys' names and enter in different spelling lists. Kollin has been really focusing on words with the silent 'e' at the end, like gate, rake, like. Kolt has been working on more simple three letter words like dog, cat, rat. The site then plugged it into the games, allowing them to review the words.
Kollin used the site more than Kolt did. Kollin was super excited the first few days, but could only find one game he really, really liked - which was Letter Fall, so he played that game most every time he was on the site. Kolt tried several different ones and like Kollin he gravitated toward Letter Fall more than the others. Like everything else in a house full of boys, competitions were had to see who could rack the most points. We used this site randomly during the day and also during school hours. While I am working on one subject with one kid, I would put the other one playing a game during that time. When one is learning on their own with nothing other than me logging them in to the site, that is a Mommy win in my book! We also used this as part of their "just for fun" computer time a few times as well.
My Opinion:
I believe the idea of this site is wonderful and unlike anything I have ever seen. I love that VocabularySpellingCity offers their own lists, but also gives you the option of customizing your own. I was thoroughly impressed when not only did it allow you to make your lists, but also pick the definition and sentence use your child would be expecting. To me, this in itself was an awesome feature!
I think VocabularySpellingCity has a wonderful concept going. I am impressed with the pricing and all that it offers with it as well.
I wish the boys would have found more games they loved as much as Letter Fall, as I love to watch them have fun while still learning. I know though that you win some and lose some. They still ask to play this particular game often, so I'm good with that. We are keeping our fingers crossed for new games to come in too!