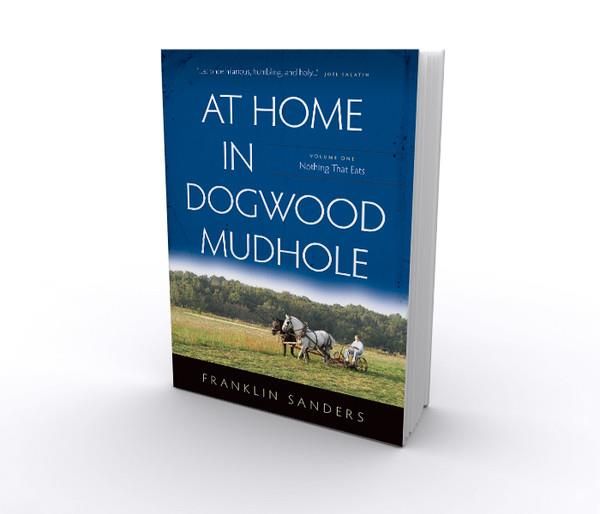 At Home In Dogwood Mudhole was written by Franklin Sanders. This book reminded me of a journal, as it was a collection of letters (and some great, fun pictures are added in as well) from his life over the course of seventeen years. Sanders tells the story of his family and how they leave their modern life to a not-so-modern life in Dogwood Mudhole, Tennessee. The author shares everything from stories about the family dogs (and other animals), how he ended up in jail, the birth of grandbabies and all the ins and outs they experienced living on a farm. He invites readers to view him transparently, mentioning both his victories and failures.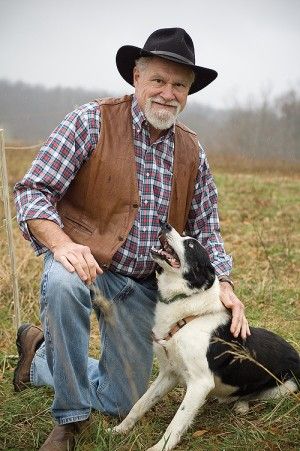 Sanders never fails to mention God throughout this book, always relating life back to Him and offers scripture throughout the book as well.
Author Joel Salatin describes At Home In Dogwood Mudhole as , " ... hilarious, humbling and holy ..." and I do not think better words could describe it.
To get a glimpse of At Home In Dogwood Mudhole. Volume One: Nothing That Eats - you can view this sample chapter, Pig Persuader:
Scheduled for release this year are the next volumes to this story:
Volume Two: Best Thing We Ever Did
Volume Three: The Sage of Dogwood Mudhole
What I Received and How I Used It:
For this review, I received a paperback copy of the book At Home In Dogwood Mudhole, Volume One: Nothing That Eats.
This book is 379 glorious pages and is divided into four sections:
Leaving Memphis Five Miles at a Time
Living in the Country Changes You
Learning Curve
A Real Farm
I read this book leisurely, during my "off" hours.
My Opinion:
I love a good book and I'm a people watcher - this book suited me just fine. Like any book I read, it took me a minute to get "into" the story and adjust to a new style of writing. As I got further in, I was very intrigued with how transparent Sanders wrote these letters. He was so honest with his struggles and that makes him and his family real. No change in life is easy and Sanders allowed his family to open up and set the example of that. When I blog, I do so honestly and with all of my heart - I could see the same in Sanders, perhaps that's why I related so well to his writing and stories.
" ... God gives us time enough to finish the work He has appointed for us ... I have just as much to do as God knows I need. I will delight in my work all day, then delight in the rest God gives me. Whatever remains, I'll get to it tomorrow. Work makes up only part of our lives."
(One of my favorite parts of the book)
Important Links:
Price For Paperback: $22.95
Price for Digital Copy: $16.95